Residency in Neurologic Physical Therapy
Mercer University and the Shepherd Center offer an advanced clinical training program in neurologic physical therapy. This 13-month residency is accredited by the American Board of Physical Therapy Residency and Fellowship Education (ABPTRFE), and is based upon the criteria set forth by the ABPTRFE's Description of Residency Practice (DRP): Neurology.

Application Process for the Residency in Neurologic Physical Therapy
Applicants must submit all required admission information as instructed on the RF-PTCAS (Residency and Fellowship Physical Therapy Centralized Application Service) application. The application deadline for the Mercer University-Shepherd Center Residency in Neurologic Physical Therapy is February 1. Failure to submit all required materials as instructed may jeopardize eligibility for admission consideration.
Cost:  The fee for the residency program is $10,000, which covers expenses associated with the didactic component of the program. Financial assistance may be available to cover a portion of the fee. Payment may be made monthly or quarterly, and is specified in the signed residency agreement.  Click here for the ABPTRFE Program Financial Fact Sheet.
For additional information on the professional responsibilities, delivery model, and curriculum associated with the Residency in Neurologic Physical Therapy, please click here.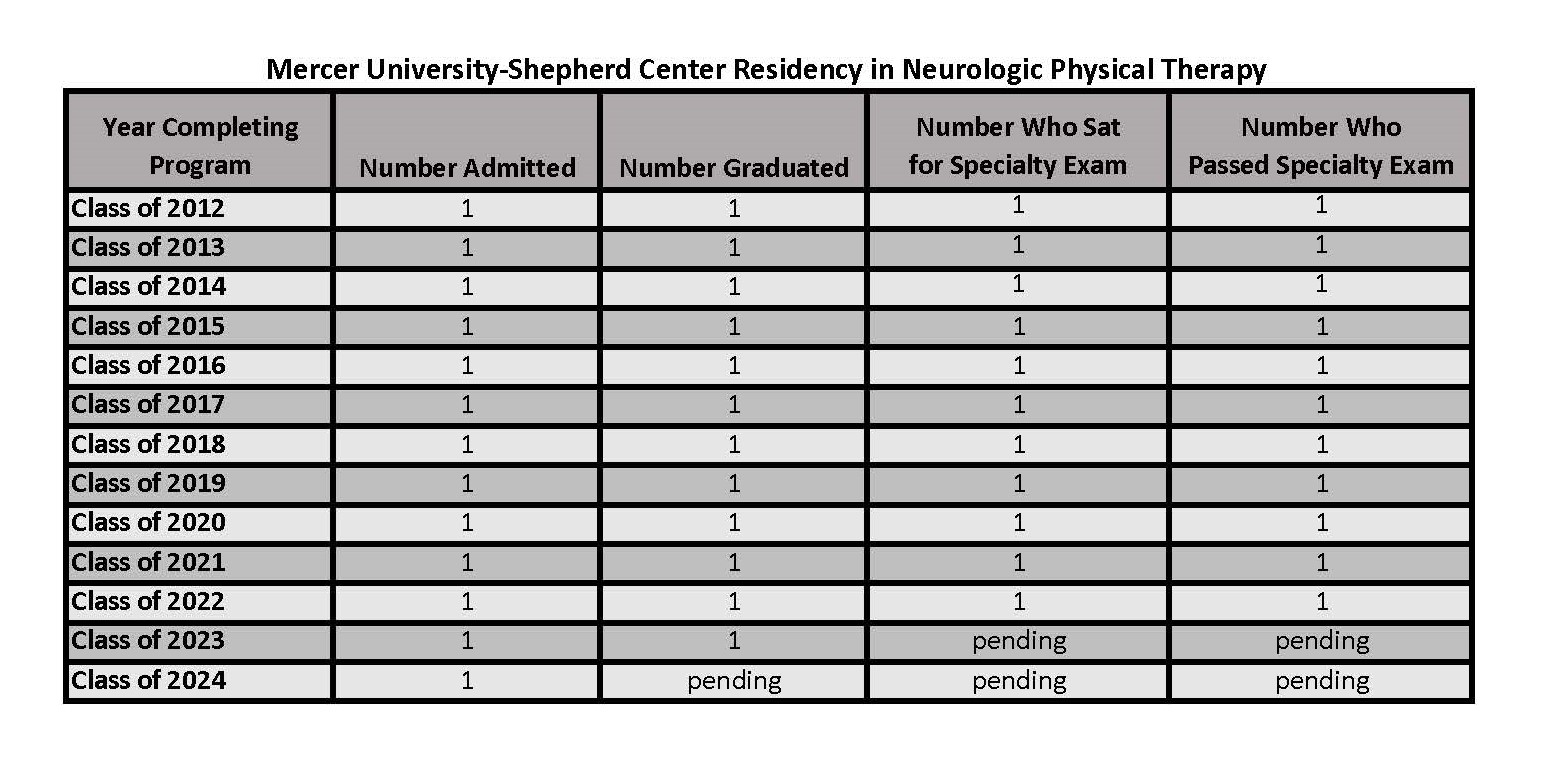 Outcome Data for the Residency in Neurologic Physical Therapy (PDF)