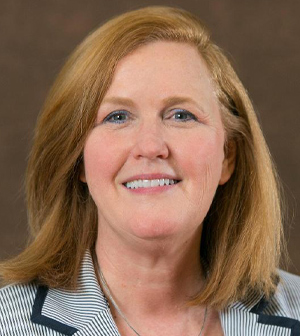 Welcome to Mercer University's Department of Physical Therapy.  We strive to advance the profession of physical therapy and ultimately the lives of individuals and society by developing outstanding doctors of physical therapy and advanced-practice clinicians, disseminating scholarship, and engaging in service to the profession and community.
In 2010, the inaugural class of Doctor of Physical Therapy (DPT) students began an innovative, 8-semester program.  The curriculum is designed to create a comprehensive practitioner who manages a patient, not a condition or diagnosis, by integrating examination and treatment strategies.  Emphasis is placed on health and wellness, reflective practice, and providing evidence-based care across the continuum of service delivery environments.  Application of knowledge, skills, and professional behaviors is fostered as students have patient/client interaction opportunities every semester through our integrated clinical education program.  Scholarly activities, as a component of lifelong learning, are emphasized in our research course series.  Leadership development begins in semester one and continues throughout the curriculum.
Two combined degree programs, the DPT/Master of Public Health and the DPT/Master of Business Administration offer students the opportunity to gain valuable additional knowledge to utilize with their patients/clients and in their practices.  These are structured to allow the student to complete both degrees within four years.
Our post-professional programs, accredited by the American Board of Physical Therapy Residency and Fellowship Education (ABPTRFE) and the Accreditation Council of Orthopaedic Manual Physical Therapy Education (ACOMPTE), enhance the knowledge and skills of physical therapists. The accredited residency programs include the Residency in Orthopaedic Physical Therapy, the Residency in Neurologic Physical Therapy in collaboration with the Shepherd Center, and the Residency in Cardiovascular and Pulmonary Physical Therapy. The Residency in Wound Management Physical Therapy is a developing program pursuing accreditation with ABPTRFE. The 24-month Fellowship in Orthopaedic Manual Physical Therapy, accredited by ACOMPTE, is open to physical therapists who have completed a residency program or who have a clinical specialization.
Mercer Physical Therapy Clinic, our center of clinical excellence which is physically located adjacent to our classrooms, provides physical therapy services for individuals within driving distance of Atlanta.   Services are provided by faculty members, residents, and fellows, allowing exceptional care while also providing DPT students additional learning opportunities within our own Department.
Our faculty and staff are committed to providing outstanding educational experiences.  We pride ourselves on a dynamic and proven faculty who have extensive experience across diverse practice areas, are engaged in community and professional service, and participate in scholarly activities to promote excellence in practice and physical therapist education.
We invite you to learn more about our Department and campus, which has a "small-feel" in this "big-city" of Atlanta. Please contact me if you have any questions.  I look forward to hearing from you, meeting you, and welcoming you to our Department.
Sincerely,
Ann M. Lucado, PT, PhD
Interim Chair and Associate Professor
Department of Physical Therapy