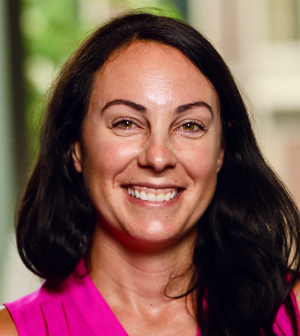 Dr. Mary Beth McCullough is an Assistant Professor in the Department of Clinical Psychology in the College of Health Professions. She received a PhD in Clinical Psychology from Suffolk University, an MA in Psychology from the University of North Carolina Wilmington, and a BA in Psychology from The George Washington University. She completed her pre-doctoral internship at Alpert Medical School of Brown University where she specialized in pediatric psychology and continued her training as an NIH T32 fellow in Child Behavior and Nutrition at Cincinnati Children's Hospital Medical Center. Dr. McCullough is a licensed clinical psychologist in Georgia, Rhode Island, and Massachusetts.
Before joining the faculty at Mercer University, Dr. McCullough was an Assistant Professor of Clinical Practice at Suffolk University where she taught courses related to clinical skills, ethics, and child assessment and provided clinical supervision to students at the BU Center for Anxiety and Related Disorders (CARD). She also served as a Clinical Assistant Professor of Psychiatry and Human Behavior at Brown University where she was an attending psychologist at the Hasbro Children's Hospital Partial Program. During this time, she delivered evidence-based treatments to children and adolescents who were diagnosed with medical and associated psychosocial concerns.
Dr. McCullough has clinical experience working with children, adolescents, adults, and families with a wide range of mental health diagnoses in outpatient, partial hospital, inpatient, and community-based settings. She has a particular clinical interest and expertise in working with children, adolescents, and families with comorbid medical and psychiatric diagnoses, such as pediatric obesity, diabetes, chronic pain, cancer, feeding and eating disorders, as well as anxiety and depressive disorders. She has provided clinical supervision to graduate students, psychology interns, and postdoctoral fellows in a variety of settings.
Dr. McCullough's research is aligned with her clinical interests with a general focus on pediatric psychology. Her research has examined the social and cultural contextual factors associated with weight-related health behaviors and pediatric obesity. The development and implementation of innovative treatments to improve health behaviors is also of interest, such as using behavioral economics approaches to understand decision-making and help people make choices that are consistent with their values. Dr. McCullough is an active member of the Society of Pediatric Psychology (Division 54).
Contact Dr. Mary Beth McCullough
---