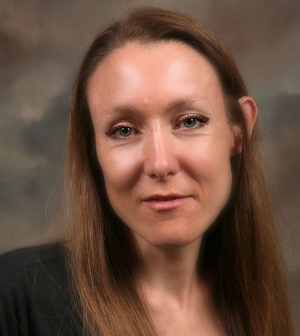 Dr. Rebecca Larson is Assistant Professor of Public Health Practice in the College of Health Professions. She joined Mercer University in 2022 with a background in school nutrition leadership.
Dr. Larson earned her Doctor of Public Health degree in Community Health Behavior and Education from Georgia Southern University, a Master of Science in Nutrition from Eastern Michigan University, and a Bachelor of Science in Nutrition and Food Sciences from Utah State University.
Her teaching responsibilities include topics related to environmental health, program planning, and other public health courses. Her research interests include environmental health, geography of health and food and nutrition, sustainable food systems, food security, health and nutrition for individuals with disabilities, and school nutrition.
Dr. Larson is an active member of the Academy of Nutrition and Dietetics and the Food and Nutrition section of the American Public Health Association. She received the Anita Owen Award of Recognition for Innovative Nutrition Education from the Academy of Nutrition and Dietetics Foundation in 2019 for her work with Camp RAD (Recreation for Adolescents with Disabilities) at Georgia Southern University.
Contact Dr. Rebecca Larson
---