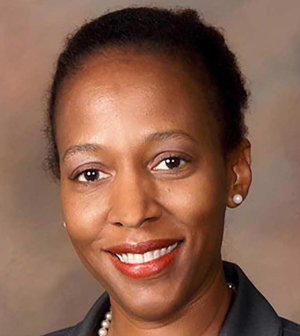 Dr. Nannette Turner is professor of public health and Associate Dean of the College of Health Professions. She joined the Mercer University faculty as assistant professor in 2007 and is the founding Chair of the Department of Public Health, serving from 2013-2021.
Dr. Turner received a Doctor of Philosophy degree in Health Education and Health Promotion from the School of Public Health at the University of Alabama at Birmingham. She received a Master of Public Health degree from the University of Texas Health Sciences Center, Houston, TX, and a Bachelor of Science degree in Microbiology from Xavier University of Louisiana.
She has over 25 years of experience as a public health practitioner in Texas and Georgia in positions including: epidemiologist, administrative supervisor for HIV Serosurveillance, Program Consultant for Tobacco Control and Executive Director of the West Central Georgia Cancer Coalition.
Dr. Turner teaches the MPH 794 Public Health Capstone course and MPH 601 Principles of Public Health Practice course. She was named Georgia Rural Health Teacher of the Year, 2014, and MPH Faculty of the Year, 2011.
Her research interest are health disparities, health promotion, program evaluation, telehealth, rural health, tobacco prevention and cancer control, collective impact and coalitions, and academic health departments.
Dr. Turner is an active member of the Association of Schools and Programs in Public Health, American Public Health Association, Georgia Society of Public Health Educators, and the Association of Prevention, Teaching and Research. She is currently a member of the Georgia Cancer Control Consortium and serves as co-chair for the Early Detection and Screening Committee. In 2015, she was appointed the Georgia Health Commissioner's Task Force on Tobacco Control.
Contact Dr. Nannette C. Turner
---