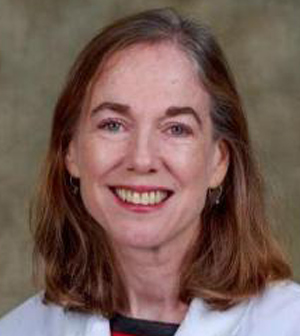 Dr. Lisa Dickerson is Clinical Associate Professor in the Department of Physician Assistant Studies.
She received her undergraduate degree from the University of North Carolina in Chapel Hill and her medical degree from Emory University.  She completed her residency in Internal Medicine at the University of Wisconsin in Madison.
Prior to teaching, Dr. Dickerson had 15 years of clinical experience in Internal Medicine, both outpatient and inpatient.  Her clinical career was with Piedmont Physicians Group / Piedmont Hospital in Atlanta.  She is board certified in Internal Medicine.
Dr. Dickerson's teaching responsibilities include physiology/pathophysiology, clinical medicine, diagnostic interpretation (appropriate use and interpretation of labs, medical imaging, and other diagnostic procedures), and clinical decision making (a small group, case-based learning course).  She served on the Mercer University Institutional Review Board for four years and participated as a sub-investigator in clinical drug trials during her tenure at Mercer. Her scholarship has focused on innovations in physician assistant education and updates/reviews of internal medicine topics.
She is a member of the Physician Assistant Education Association and serves on the Medical Advisory Committee of the Good Samaritan Health Center of Gwinnett.  Dr. Dickerson also served as the Medical Director for the Physician Assistant Program from 2018-2022.  She has been awarded Didactic Instructor of the Year from the Mercer Physician Assistant Classes of 2012, 2013, 2015, and 2016.  She received the College of Health Professions' Excellence in Teaching Award in 2018.
Contact Dr. Lisa Dickerson
---