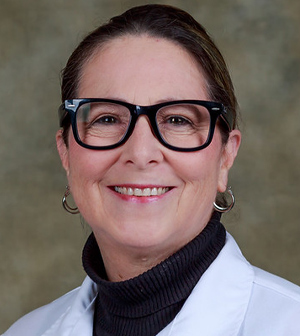 Dr. Jill Mattingly is the Chair and Clinical Associate Professor in the Department of Physician Assistant Studies.
She received her Doctor of Health Science from Nova Southeastern University, Master of Medical Science in Physician Assistant Studies from Emory University, and Bachelor of Arts in Biology from Western State Colorado University.
She has 23 years of clinical experience as a physician assistant (PA) working in a variety of clinical settings including internal medicine, rheumatology, integrated medicine, and addiction medicine in the Atlanta area.  She currently is a volunteer provider at Grace Village Health Clinic in Clarkston, Georgia serving refugee communities.
Dr. Mattingly's current teaching responsibilities include medical communication, behavioral medicine, and clinical medicine.
Dr. Mattingly is an active member of the Georgia Association of Physician Assistants (GAPA), American Academy of Physician Assistants, and the Physician Assistant Education Association.  She is also an active member of Christian Medical Dental Association and currently serves as a board member.  Dr. Mattingly also serves on the American Society of Addiction Medicine (ASAM) Fundamentals Program Planning Committee and conducts ASAM Fundamentals of Addiction Medicine workshops nationally.
Dr. Mattingly was awarded Humanitarian of the Year Award by Mattingly in 2015 and 2016.  She was awarded Mercer University Faculty of the Year by GAPA in 2011.  She was honored as the 2018 Volunteer of the Year by the Good Samaritan Center of Gwinnett.
Contact Dr. Jill R. Mattingly
---