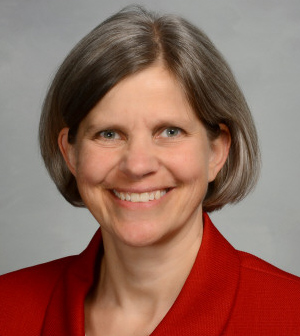 Dr. Deborah Wendland is an associate professor of Physical Therapy in the College of Health Professions. She was awarded her PhD in Applied Physiology from the Georgia Institute of Technology. She received her post professional Doctorate in Physical Therapy and Master of Science in Physical Therapy degrees from Washington University in St. Louis. She earned her Bachelor of Science in Biology with a neuroscience concentration from Duke University.
Dr. Wendland is a certified pedorthist and has over 20 years of experience as a physical therapist. She currently volunteers at the Diabetic Foot Clinic at the Good Samaritan Health Center in Atlanta.
Dr. Wendland's current teaching responsibilities include Health Promotion, Wellness, and Fitness Across the Lifespan; Foundational Musculoskeletal Sciences; and Management of the Patient/Client with Integumentary Disorders.
Dr. Wendland is engaged in research on managing diabetes and health promotion/wellness. She was awarded the 2014 Research Award of the Wound Management Special Interest Group of the Clinical Electrophysiology and Wound Management Section of the American Physical Therapy Association. She has published and presented extensively in the area of wound management, primarily focused on neuropathic wounds and health promotion.
A member of the APTA, Dr. Wendland serves as a member of the education committee for the Academy of Clinical Electrophysiology and Wound Management. She also serves on their Diabetic Foot Ulcer Clinical Practice Guidelines team. Dr. Wendland is an associate editor of the Journal of Acute Care Physical Therapy. She was awarded the Merit Award by the APTA Georgia in 2013 for her service.  In 2020, Dr. Wendland was named a Healthcare Hero finalist by the Atlanta Business Chronicle.
Contact Dr. Deborah M. Wendland
---