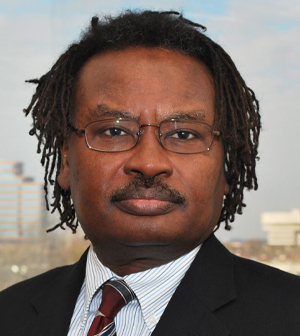 Dr. Dawood H. Sultan is Associate Professor of Public Health Practice.  He joined Mercer University in 2017.
Dr. Sultan completed his B.Sc. Degree in Economics and Rural Development from the University of Gezira, in Wad Medani, Sudan. He completed an M.A. in Developmental Studies from the University of East Anglia, Norwich, England, then earned his Ph.D. in Sociology (with concentrations in health outcomes, demography, development, and statistics) from Louisiana State University.
Prior to joining Mercer University, Dr. Sultan served as Director of the Intervention Implementation Diffusion Core of the NIH-funded Hampton University Regional Transdisciplinary Collaborative Research Center-Minority Men's Health Initiative (MMHI) and as Associate Professor in the Division of Social and Behavioral Sciences at Hampton University; and Assistant Professor at the University of South Florida (USF) College of Public Health where he co-directed the Research Training and Education Core (RTEC) and the Comparative Effectiveness Research for Eliminating Disparities Core (CERED) at the NIH-funded University of South Florida-Moffitt Cancer Center and Research Institute collaborative Center for Equal Health (CEH).
Dr. Sultan's teaching and research interests include Population Health, Health Outcomes, Healthcare Policy, Healthcare Services Organization and Strategic Planning, Healthcare Marketing, Health Promotion, Health Disparities, Community-Based Participatory Health Research, Chronic Disease Prevention Interventions Using Computer-Based Mobile Technologies, Quantitative Analysis in Healthcare and Public Health, and Research Translation to Public Health Practice.  He has also been involved in international health education, research and health promotion intervention work, especially in East Africa and the Republic of Panama.   He published original research in peer reviewed journals such as the Journal of Health Care for the Poor and Underserved, Health Promotion Practice, the Journal of Racial and Ethnic Health Disparities, the International Journal of Gynecological Cancer, the Journal of Health Disparities Research and Practice, Surgery: Current Research, Applied Research in Quality of Life, Social Sciences, Annals of Public Health and Research, and Health Sociology Review.
Over the years, Dr. Sultan has successfully mentored MPH, MHA, DrPH, and PhD candidates, and NIH-funded post-doctoral fellows.  He also supervised MHA and MPH Field Experience and Special Projects, directed MSPH thesis committees, participated as member in DrPH and PhD dissertation committees, and served in various capacities at College and University levels.
In 2016, Dr. Sultan created and currently serves on the Board of Directors of ITSOLE de Panamá (Investigaciones Traslacionales, Soluciones Logísticas y Estratégicas de Panamá), which is a logistical and strategic solutions, healthcare research, and research translation services provider and Think Tank based in Panama City, Republic of Panama.  He also serves on the Board of Directors of the John Harvey Lowery Foundation, Baton Rouge, Louisiana, USA, and as Director of the Centre for Education and Youth Development (CEYD) at PeerCorps Trust Fund, Dar Es Salaam, Tanzania, which are not-for-profit medical services and community development organizations.
Contact Dr. Dawood H. Sultan
---