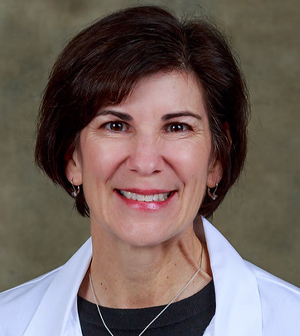 Professor Arlene Salmon is a Clinical Assistant Professor in the Department of Physician Assistant Studies and serves as Assistant Academic Director for the PA Program.  She received her Master of Medical Science from Mercer University, Master of Business Administration from Colorado State University, and Bachelor of Science in Economics from the United States Air Force Academy.  She flew C-130 Hercules Aircraft for over 20 years in the United States Air Force.
Professor Salmon has ten years of clinical experience in Family Practice and Emergency Medicine, and currently practices Emergency Medicine in the Atlanta area.
Her current teaching responsibilities include Clinical Decision Making, Physical Diagnosis, Clinical Medicine, Physiology/Pathophysiology, Medical Nutrition, Surgical Medicine, and Behavioral Health. She is a member of the Georgia Association of Physician Assistants, American Academy of Physician Assistants, and Physician Assistant Education Association.