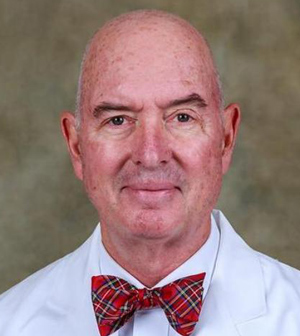 Dr. Henry "Hank" Heard is a Clinical Associate Professor in the Department of Physician Assistant Studies. He joined the faculty in 2013 after practicing medicine as a physician assistant in and around the Atlanta area for 40 years.
Dr. Heard earned a Bachelor of Science in Physician Assistant Studies from the Medical College of Georgia, Master of Physician Assistant Studies from the University of Nebraska Medical Center, Master of Arts in Military Studies with a specialty in air warfare from the American Military University, and Doctor of Health Sciences from Nova Southeastern University.  Dr. Heard is a retired U.S. Air Force Colonel and a graduate of the Air Force War College and Air Command and Staff College at the Air University in Montgomery, Alabama.
Dr. Heard's areas of expertise include orthopedic surgery, deployment/disaster medicine, emergency medicine, and US health policy.  His current teaching responsibilities include electrocardiography, musculoskeletal disorders in Clinical Medicine, selected lectures in physical diagnosis, and directing clinical laboratory sessions.
Dr. Heard has recently published multiple articles on the musculoskeletal system and physician assistant utilization.
Dr. Heard is a past president of the Georgia Association of Physician Assistants (GAPA) and a past chair of GAPA's political action committee.  He is an American Heart Association Advanced Cardiac Like Support instructor.
Contact Dr. Henry H. Heard
---